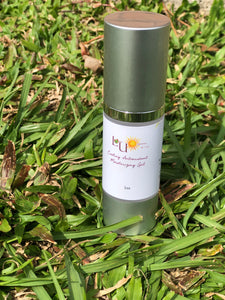 Vegan, Paraben-free, Phthalate-free, Gluten-free

No need to avoid moisturizers because of extremely oily, shiny skin! Complete with beneficial antioxidants and cucumber, this moisturizer is ideal for oily skin but can be used on all skin types.
Works great as a hydrating or calming mask, under-eye gel and facial or body moisturizer also!
For oily, combination, and normal skin
Star Ingredients:
*Organic Aloe Leaf Juice
*Cucumber Fruit Water
*Cranberry Seed Oil
*Witch Hazel Water

This moisturizer can also be used on areas that need cooling or calming jelly after sun exposure